Dance Faculty
Kellie Shea – Owner/Director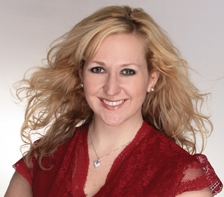 Ms. Kellie is the owner/director of Central Mass Dance Academy since its inception. She teaches all ages and levels of classes at the studio.  Ms. Kellie has her BA in Dance & BA in Communications from the University for Massachusetts at Amherst.  While at UMASS she was captain and traveled with the nationally ranked dance team and competed nationally finishing in the top ten in the nation each year she was captain. Kellie has over 13 years of teaching experience at all levels and over28 years of dance experience.  CMDA is not your average dance studio, as it also offers acting classes, vocal and musical theater lessons.  Plus, the studio shares space with that of Kellie's mother's business, Karon Shea Model Management and La Femmina Modeling Center, where she is also the assistant director. Ms. Kellie is also owner/director of The Actor's Loft here at CMDA. Ms. Kellie is a licensed teacher in dance thru the Department of Elementary and Secondary Education and is a dance teacher for the dance program at Burncoat Middle and Burncoat High School Fine Arts programs.  Ms. Kellie also serves on the Board of the S.O.F.A. (Save Our Fine Arts) committee for the Burncoat Quadrant Fine Arts Programs.
Modeling Faculty
Karon Shea

Also located 65 Water St. is La Femmina Modeling Center and Karon Shea Model Management Agency. In its 30 year Karon Shea has owned and operated LaFemmina Modeling Center, her modeling training school and Karon Shea Model Management, her modeling agency. Karon Shea is licensed by the Department of Elementary and Secondary Education and Licensed by the Department of Labor, Karon Shea is a certified educator, teaches courses on confidence, runway, style, manners, and social etiquette. Karon Shea also served on the board of Directors for the Hanover Theater for the Performing Arts, Worcester Chamber of Commerce Business After Hours, and is one of the Licensed Commissioners for the City of Worcester. Ms. Shea has achieved her reputation by operating her business with the highest of integrity. She prides herself as an educator feeling the good fortune to have mentored many successful people in all facets of life.
Terri Shipman
Terri Shipman has been a professional model for over 15 years. Ms. Shipman has appeared in numerous fashion shows, YM magazine, Seventeen Magazine, and was the new face for Gitano. She is a teacher of runway, fashion print, and beauty. A professional judge for the Little Miss & Mister Hawaiian Tropic Model Search and a professional commentator and fashion stylist.
Vocal Faculty
Siobhan Petrella
Siobhan Petrella is a certified Pre K – 9 in music and is currently employed in Education in Worcester Public Schools.  She was awarded Teacher of the Year in 2012.
She began teaching vocal lessons in 1981. Taught vocal and music lessons for Worcester Public Schools and music magnet program at Burncoat Middle School.
She began vocal training with Ms. Polanski in middle school and studied voice performance at Anna Maria College and was classically trained in opera under the expertise of Malama Robbins and sang professionally with the Salisbury Singers.