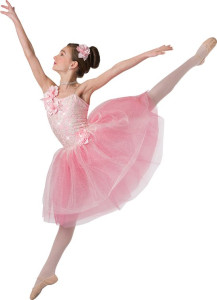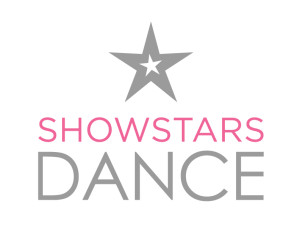 The Show Stars™ Ballet program fosters musicality, body awareness and movement potential in a format that encourages individual artistry. Inspired by the work of Rudolf Von Laban and Irmgard Bartinieff, the class explores the elements of dance; Body, Space, Force, and Time, through creative exercises that are movement focused rather than story focused. The knowledge gained in these classes prepares the student for the attention to detail required in the study of formal ballet training.
Show Stars™ Jazz combines many styles and techniques from ethnic and contemporary dance, to ballet. Rhythm, upon which all dance forms depend, is particularly integral to jazz dance. The first half of class consists of exercises which stretch and tone muscles and develop support for proper stress ­free alignment of the skeletal structure. Using jazz, soul, R&B, ethnic and pop music, jazz classes are a great workout and a fun way to release tension while attaining a body awareness.
"My daughter came from another studio where she was put down….she absolutely loves to dance at CMDA and can't get enough!!! I can't even imagine where she would be if I didn't switch her we love CMDA and all the families and teachers at CMDA!!!"   ( Parent of an 11 year old Intensive dancer )
Show Stars™ Tap is an exciting rhythmic exercise and dance form which is enjoyable to both kids and adults. Rooted in African­American History, tap offers a variety of styles and techniques. Students will realize results in dance movement after a minimum number of classes. The classes stress the basics of tap and allows dancers to build into combinations which are great to watch and delightful to hear.
Show Stars™ Hip Hop provides a structured method of learning various Hip Hop dance movements in a fun-­filled and vibrant class environment. From R&B and House to Club and Pop, Hip Hop classes utilize upbeat music from various genres, in addition to the latest Hip Hop hits. The resulting outcome is an energetic class that not only teaches you Hip Hop movements and technique, but also instills rhythm and precision in your muscle memory.
Show Stars™ Lyrical is a fusion of ballet with jazz and contemporary dance techniques. Lyrical dancing is performed to music with lyrics to inspire movements to express strong emotions. Lyrical dancing focuses on the dancers' individual approach and expressiveness than the precision of the their movements.
 
Our  Dress Code will  teach students discipline, helping with overall focus and energy.  By "dressing the part," dancers feel like dancers. Dress codes can also create unity among the dancers instead of causing a few dancers to stand out, much like a school uniform policy. Dress codes go a long way in minimizing distractions, and help give classes a unified look.