Kellie Shea – Owner/Director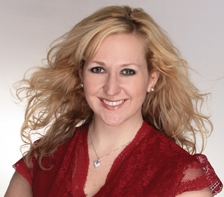 Kellie Shea is the owner/director of Central Mass Dance Academy since its inception. She teaches all ages and levels of classes at the studio.  Kellie received her early training at the Joan Sheary Dance Centre. Kellie has her BA in Dance & BA in Communications from the University for Massachusetts at Amherst.  While at UMASS she was captain and traveled with the nationally ranked dance team and competed nationally finishing in the top ten in the nation each year she was captain. Kellie has over 16 years of teaching experience at all levels and over 30 years of dance experience.  Kellie has received top honors for her choreography and her dancers and routines have been awarded with high score and special judges award honors. CMDA has won studio awards for community service, participation and honors through the Twinkle Star Dance program. CMDA is not your average dance studio, as it also offers acting classes, vocal and musical theater lessons.  Plus, the studio shares space with that of Kellie's mother's business, Karon Shea Model Management, and La Femmina Modeling Center, where she is also the assistant director.  Kellie is also owner/director of The Actor's Loft here at CMDA. Kellie is a licensed teacher in dance through the Department of Elementary and Secondary Education and is a dance teacher for the dance program at Burncoat Middle and  High School Fine Arts programs.   Kellie also serves on the Board of the S.O.F.A. (Save Our Fine Arts) committee for the Burncoat Quadrant Fine Arts Programs.
Jennifer Byrnes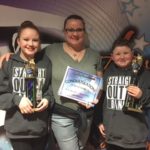 Jennifer has been in the dance world for over 30 years and has been teaching and choreographing for over 20 years. Jennifer is versed in all styles of dance such as classical dance, hip hop, pointe, contemporary, acro, ballroom, and theatre. Jennifer has taken classes with Master choreographers and performed as assistant teachers with dance greats such as Savion Glover and Frank Hatchett. She has acted, sang, and choreographed for local theater companies around Massachusetts. Jennifer danced with the Boston Ballet and Dance Prism Ballet. Her students have danced on Broadway. and have won high scores overalls, special awards well as titles. She herself has won teacher and choreography awards at numerous dance competitions. Jennifer was co-director for national competition productions and judged numerous dance competitions. She also choreographed production numbers for National Dance Competitions. Jennifer received her Bachelor's degree from AIC in Springfield, MA in education and psychology and received her Master's degree in Special Education. She is currently working for the Worcester Public Schools as a special education teacher. Jennifer is married and has 2 children.
Jenn Benson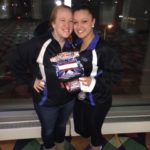 Miss Jenn began dancing at the age of 4 at Diane Kelley Dance Studios in West Boylston. While there she studied Ballet, Tap, Jazz, Acro, and Modern dance. She traveled weekly to the acclaimed Sherry Gold Studios and took classes from Rhee and Rennie Gold and competed regionally and nationally for eight years. Jenn continued her dance education at Burncoat High School where she studied with Joan Sheary and was part of the Magnet Program. In 2001, Jenn decided to take her love of dance to the next level and became a teacher and choreographer at a dance studio in Worcester. Her choreography has won several high awards, overall titles, soloist titles, judges awards, special recognitions, and college scholarships.  Jenn has studied with many nationally recognized teachers including Frank Hatchett, Napoleon, and Tabitha D'Umo, Finis Jhung, Bob Rizzo, Cathy Roe, Stepp Stewart, Mignon Furman, and has attended the TWINKLE STAR DANCE conference since it's beginning. Miss Jenn is also an EEC certified Infant/Toddler teacher with 19 years of experience as an early childhood educator and nanny.
Jonathan Richmond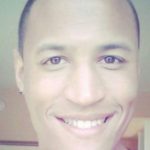 Bio coming soon!
Justine Pennucci- Bio coming soon!
Angelina Consolmagno – Bio Coming soon!
Michelle Duclos – Bio Coming Soon!
Becca Perno – Bio Coming soon!