Daddy Daughter Performance
1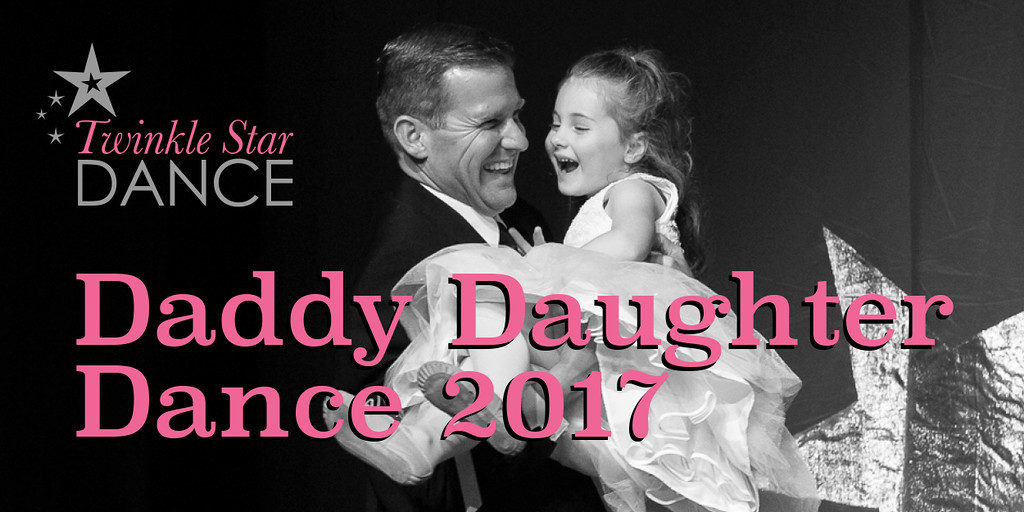 We believe in creating positive experiences and lasting memories. The Daddy Daughter Dance is an experience that will last a lifetime! Spending time at rehearsal and working through choreography with your daughter is never time wasted. The memories of class, in fact, are as significant as performing the actual dance on stage in front of an audience. Try to remember this important fact if you feel confused, frustrated and tired during rehearsal. This time with your daughter is for you and your daughter… it is unique, important and very special.
*Granddads, Uncles, Big Brothers, Cousins, Friends, Guardians are invited to perform if a dancer's father is absent or otherwise unable to perform.  If you're lucky enough to be a dancer with two moms and no "father" pick one of your moms, buy a white dress and a dark suit and dance your heart out!  If you have two dads, train them both!  Since we have multiple shows, you can dance in more than one show.  If you have a different, unique situation, shoot us an email and we'll figure out a way to make your dreams come true.
Please read the following information very carefully before committing to the Daddy Daughter Dance 2016.
The non-refundable fee to participate is $99 (includes all rehearsals, dress rehearsal and a choreography streaming video).  This fee is non-refundable, so moms, make sure the dad actually knows about the dance, rehearsal dates and times and is fully committed before signing up. FULL payment must be made before the first rehearsal.
Dancers must be 3 years of age by January 1, 2017 to participate.
For the recital the dancers wear a white dress and the dads wear a dark suit
If you have more than one daughter- no worries, the dance is divided into age groups .
The Daddy Daughter Dance is great fun but it also involves lifting your daughter (sometimes over your head-for smaller/younger dancers), memorizing choreography and several hours of rehearsals. If you have back problems or other physical conditions that prohibit you from lifting your daughter, please check with your doctor and contact us before you register.
Rehearsals:
HOLDEN STUDENTS : First rehearsal is February 11, 1:30-2pm
WORCESTER STUDENTS: First rehearsal is February 12,  11-1145am(ages 8-13y)1145-1230am ( ages 3-8y)1230-115pm(ages 14+ )
If you have any questions or cannot attend a rehearsal please contact office@cmdanceacademy.com