The Actor's Loft

*NEW* Acting Classes for Kids – Ages 7-12 years old.
* $199 for 6 weeks 
Wednesday in Worcester 6-7pm 
Class is designed to allow students the opportunity to explore and express their own personality in a safe and encouraging environment. Students will be taught acting techniques that will help bolster their performances, whether it be theater, movies or television. Acting builds self awareness and self esteem. The tools learned will help provide students with confidence and assist them in social and public situations.  The skills a student gains will be a valuable asset they will use for the rest of their lives.
* NEW *
SCENE STUDY with Chris Neville
For advanced students who know how to act, but will learn how to book! Scene Study classes are designed for film and television, focusing on character development, techniques and script breakdown. Working on selected scenes and monologues, applying the lessons from the Actors Foundation/ Technique Class.
Chris will be focusing on:
• Advanced Scene Study
• Improvisations
• Character Development
• Character Interviews
• Special Skills
Monday Nights:   7-830pm;
* NEW * Actor's Foundation Class with Chris Neville
For the beginning and intermediate actor.
Working on the actor's instrument. Learning acting techniques and developing a strong process for scene preparation.  Homework will be given and presented in class.  Class will meet once a week for 12 weeks on Tuesdays at 6:30 pm. Students must complete these 12 weeks before moving on to Scene Study. This a great starting point for those who have the desire for acting but would like to gain experience!
Tuesday's:  6:30-8pm
RESERVE YOUR SPOT!
CALL TODAY!
508-754-2700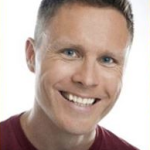 Originally from Worcester, MA Chris has coached and acted in California for the past 16 years!
• He has played roles in films and TV shows such as Ted 2, CBS' Ghost Whisperer, and TLC's Your Place or Mine
• He also taught acting classes at Anthony Gilardi Acting Studio in Hollywood
"Chris Neville is the real deal! Train correctly and start your career on the right path." – Anthony Gilardi, Owner of Gilardi Acting Studio